Connecticut Swing Band - "The Zingerz"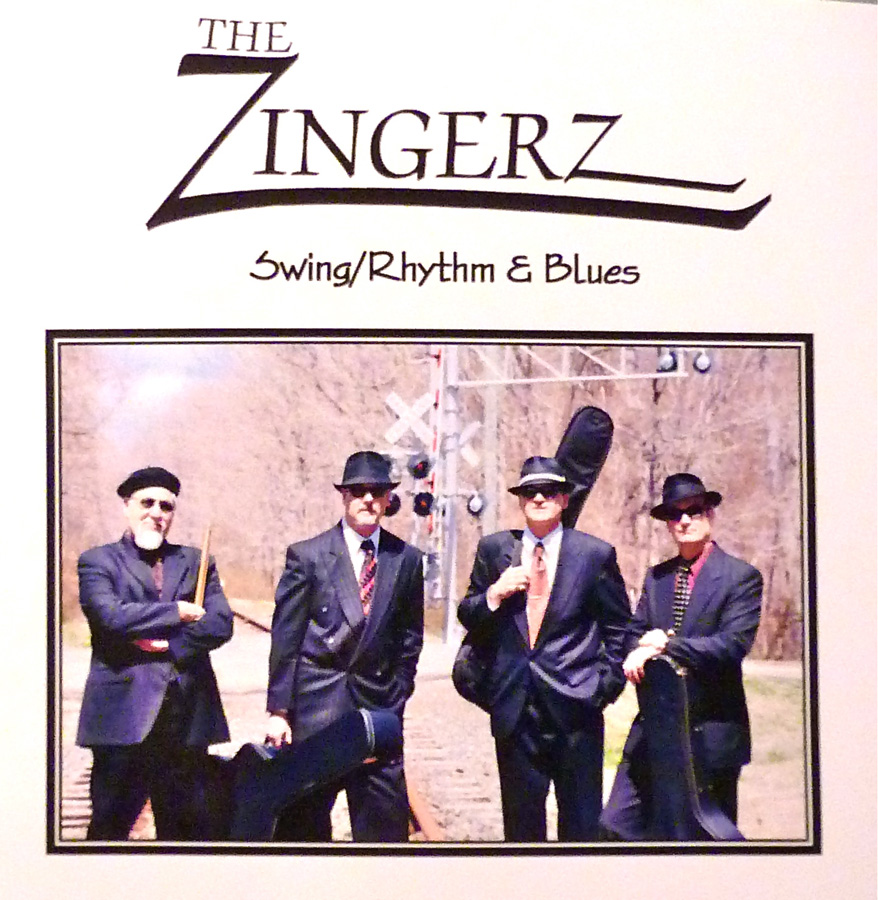 By Ann Nyberg, Network Connecticut
The Zingerz (prounounced Zingers) want to play your next party, really they do. These four very talented musicians formed the band in April and there's no looking back. They feature Swing, Rhythm & Blues and probably most songs you can name. Dave Smith, Dan Bernier, Kipp Sturgeon and Rich Tortorigi were doing some practicing over at Rich's the other night and I came along.
This quartet can slip into calypso, doo-wop and Latin songs if that's to your liking too. All have day jobs, but they love playing out on nights and weekends when they can.
They all have played in various other groups around Connecticut as well and still do, but this group is what they're sinking their teeth into now to see if they can get a recording contract.
This foursome is doing all their own recording and booking and press work as is customary these days but with the help of the Internet and Face book, the gigs roll in.
The Zingerz give big musical high fives to some of their favorites in the state which include:
The Shiny Lapel Trio,
Eight to the Bar,
Dan Stevens,
(some of my favorites too.)
Give The Zingerz a whirl here's one of their favorite tunes, oh and by the way when they play out they'll be all dressed up in Zoot Suits or whatever works for your function.